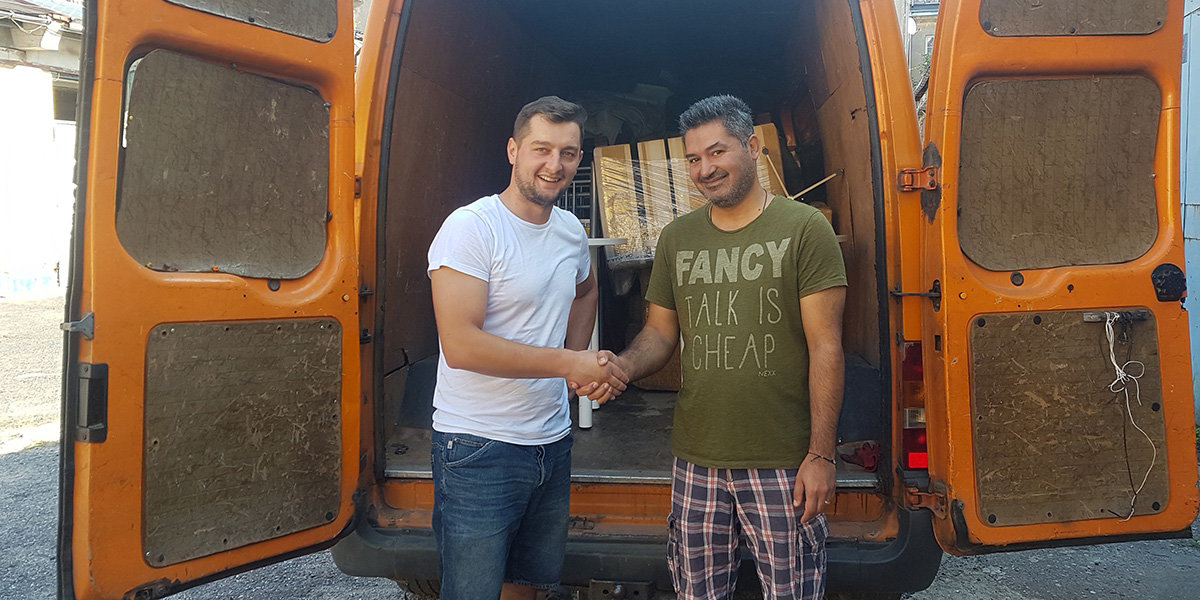 What a pleasure it is to share!
ReStore is a place where everyone can make a donation: furniture, furnishings, building and finishing materials – only sky is the limit!
We receive donations from various sources, mostly from our business partners and institutions. IKEA shares with us used upholstered furniture received from its customers. Companies such as Dentons, Microsoft and Google provide us with office furniture among others. On the other hand, the Embassy of Canada provide us with a high-quality furniture supplied from its employees.
The donations are not intended for sale until our shop is working. However, we don't want them to cover with dust, and this is why we strive to give them another life as soon as possible.
The donors support the activities of Habitat for Humanity Poland Foundation – Social Rental Enterprise (http://habitat.pl/en/social-rental-enterprise/ ) and Supportive Housing (http://habitat.pl/en/supportive-housing/ ). The housing must be equipped. If not us, who would do it best?
We joyfully support non-profit organisations and institutions which we have common aims with.
We pass the donated furniture to the organisations and Sociale Welfare Centres. These sofas, chests of drawers, tables, chairs, etc. significantly improve the quality of lives of those who need it most.
If you have any unnecessary furniture, domestic appliances, furnishings or building/finishing materials, bring these to us! Give the objects another life if you don't know what to do with them. Maybe some things you want to get rid of would be more than precious for us!