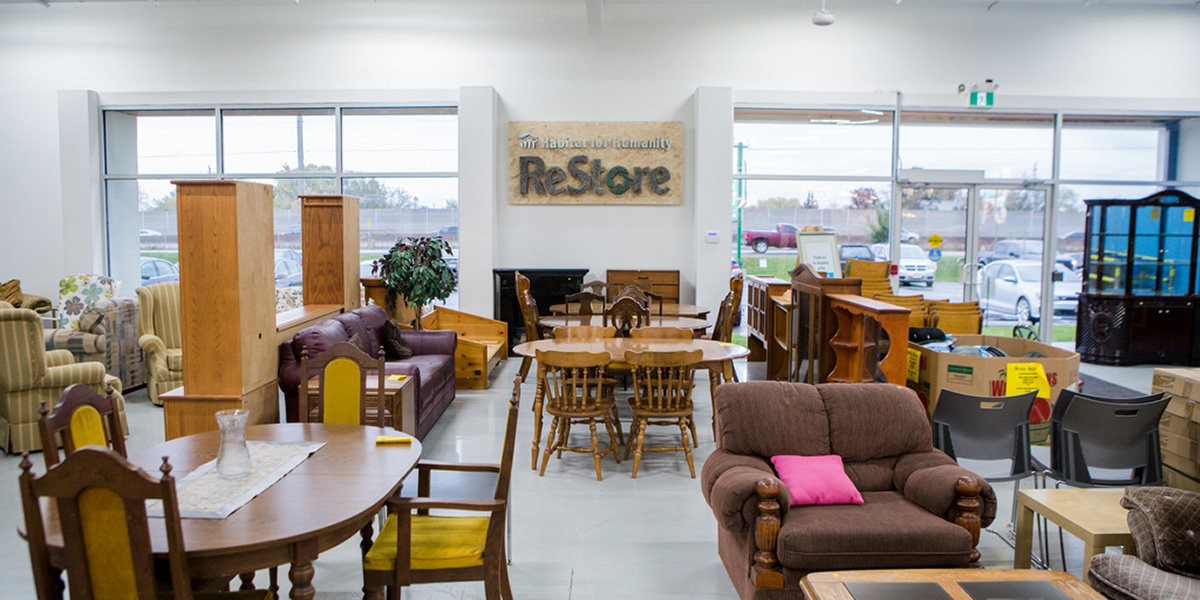 About ReStore
ReStore is a non-profit store with furnishings, furnishing articles and finishing materials available at very attractive prices. Profits support activities of the Habitat for Humanity Poland Foundation (www.habitat.pl). The first ReStore in Poland is already operating at Łojewska 12 in Bródno, Warsaw.
While working on the launch of ReStore in Warsaw, Habitat Poland is making use of thorough knowledge and experience gained by other members of the Habitat for Humanity network. It is referring to the know-how developed primarily in the US and Canada as these countries have over 900 of such enterprises. ReStores offer a wide range of low-cost building materials and tools, household appliances, furniture and other home accessories, both new and gently used. All products are donations made by companies and individuals. Proceeds earned by each ReStore go to the local Habitat for Humanity organization which is responsible for its operations, the organizations can fulfill their mission more effectively and help more people living in poverty housing, for example by carrying out renovations and construction works.
Habitat Poland will promote the idea behind ReStore as a nonprofit home improvement store where everybody can contribute to helping others through:
donating furniture, household appliances and building materials;
volunteering or doing an internship, leading workshops;
buying goods at discounted prices, being sure that proceeds go to Habitat Poland and enable the organization to help more people who are in need of better housing.
ReStore in Warsaw will be much more than just a store. It will function as a center where craft workshops and educational activities will be conducted as well as creativity and professional development will be fostered. A fully equipped workshop will appear there in order to provide a place for upcycling and carpentry classes. Both adults and children will be allowed to use the facilities, including local students whose schools will be invited to join a partnership program. Every visitor will be encouraged to use the space for pursuing their own creative projects. In addition to that, ReStore will strive to offer work placements for members of various disadvantaged groups, e.g. young people entering the job market, people with disabilities and long-term unemployed. Elderly people will be invited to volunteer and lead workshops, which will contribute to making them more active and will open communication amongst generations.