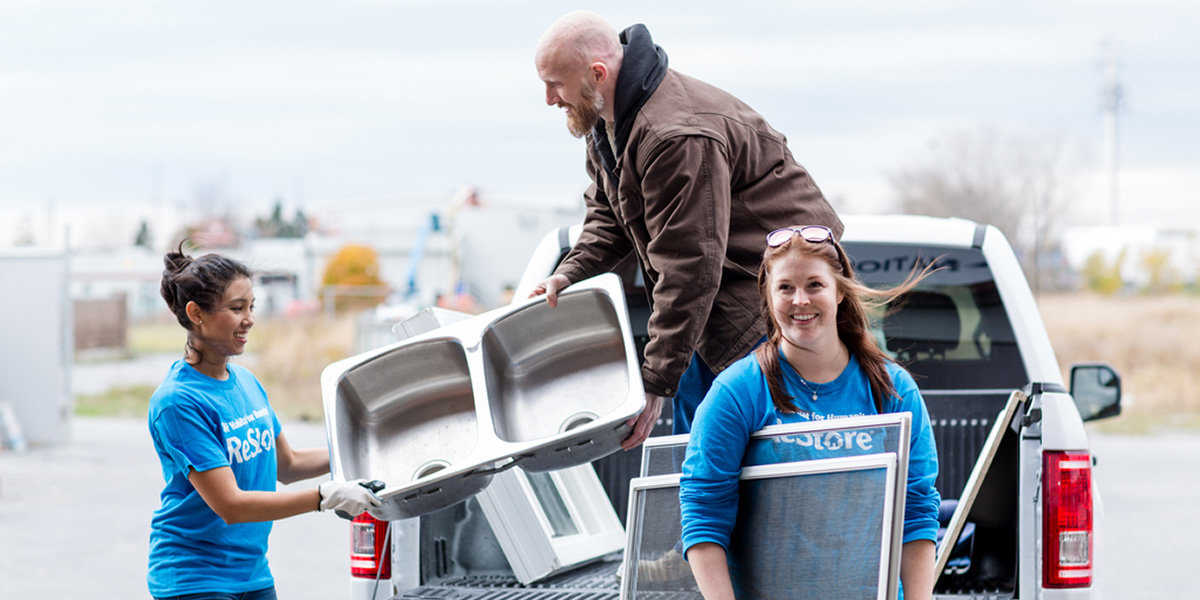 Donations
ReStore operates on the basis of donors' generosity. Donations are our merchandise. By selling them, we can help create a world where everyone has a safe and decent place to live.
Donating is a great way to get rid of unnecessary things. ReStore will give them another life, they will not go to the landfill, and the profit from their sale will go to the Habitat for Humanity Poland Foundation.
If you don't have the possibility to transport a donation – we'll be happy to help.
We accept items in good condition, technically sound and undamaged:
furniture,
home décor and furnishing articles,
lighting,
bathroom and kitchen equipment,
finishing materials, such as: ceramic tiles, floors, doors and frames, skirting boards, paints, glues, etc. For safety reasons, we can only accept chemical products (including paints) in their original unopened packaging.
If you want to make a donation, please contact us:
tel. +48 690 810 904, darowizny@restore.org.pl.
Each, even small, object you give us is important. The funds obtained from the sale will allow to "transform" them into other materials – those needed for renovations and construction works carried out by Habitat for Humanity Poland.