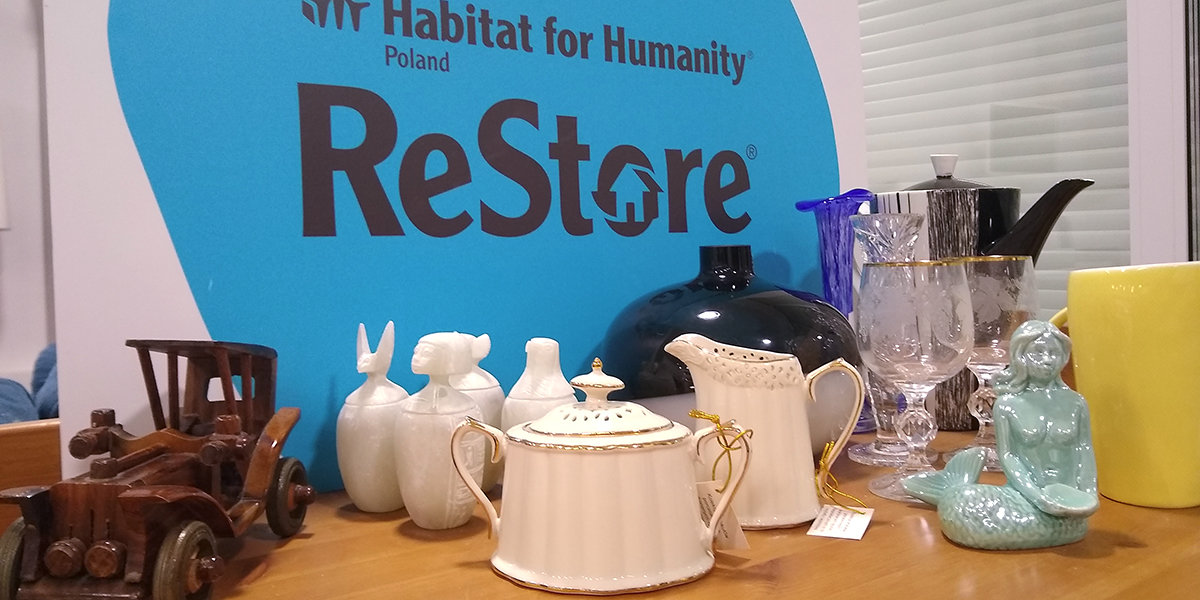 ReStore's Pearls

Charity store is usually associated with goods at affordable prices. But other than that, ReStore wants to offer as well some quite unique items.
Even before renovation of the store was finalized we began our treasure hunt. We started looking for small, exceptional pieces of decoration. To do that we used Photo-booth and Good Corner.
In November we visited Zero Waste Fair where in exchange for plates, candle sticks, pictures and other items everybody could take picture with mysterious gentleman – our ReStore ambassador.
At the same time our Good Corner stand was organized in Dentons company building, Orange, law firm Gide and Rampa Theater. Main part of Good Corner was a bookstand. Visitors could donate glasses, mugs, cutlery, vases and other elements of interior design.
All of them were then transported to ReStore and are waiting for their new home! If you have the desire and the opportunity to support us with a donation – please contact us: tel. 690 810 904, darowizny@restore.org.pl.