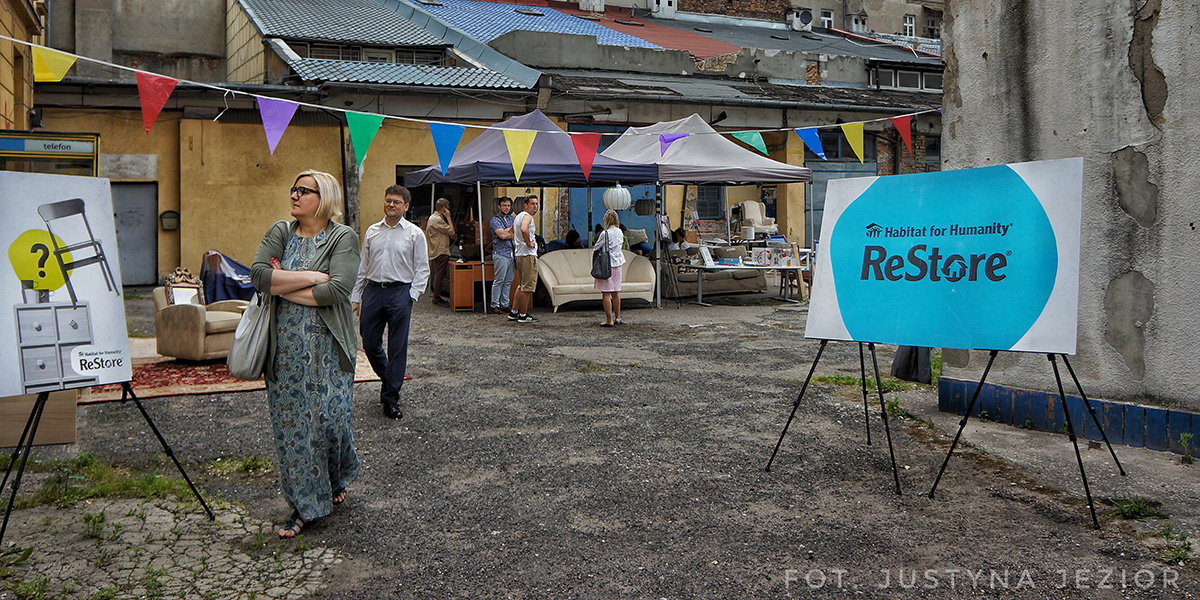 ReStore's garage sale
Stockpile alert! We have started gathering goods from our confined and crowded warehouse space on ul. Inżienierska. And now, we are eagerly awaiting our ReStore space to be finished so that we can finally see our vision come to life, and display all the wonderful donations we have received.
At present, we are trying to do our best with our existing space, and exhibiting our valuable goods in their best light. Some things have already been passed on to other projects within our Habitat for Humanity Foundation family, which included furnishing some apartments for the Social Lease Agency and Center of Training Housing. We are constantly on the lookout for organizations that might require 'interior support' and would benefit from any furniture that we might have at our disposal.
Before we open our ReStore doors, we decided to hold a Pop-Up event and invited you to get to know our furniture and other goodies before the big day. The ReStore Pop-Up took place on the 8th of June, 2019, on ul. Inżynierska 6. It was our first time showcasing and selling both furniture and accessories, that we have collected over time on such a large scale.
In addition to the large variety of shopping opportunities and informational sessions, we also hosted other attractions. Mr. Andrzej Szałacki, for example, a furniture renovation specialist, who has 40 years of experience in working with antiques, showed us how to renovate wooden chair legs in the English style. You could also learn how to discover how to distinguish different wood types, with a special thanks to the Faculty of Wood Technology SGGW for loaning us some samples. Karin Lesiak introduced us to laughing yoga, a truly cheerful talk and exercise. The Czerwony Rower kitchen served delicious sandwiches and refreshing lemonade, keeping all our visitors very satisfied. the Mierz Wysoko Association ran a mobile bicycle workshop, which could be used free of charge. And last but not least, our wonderful friend Mario, who invited people to try his tricycle, and even put on a special performance for our visitors.
We would like to take this opportunity to thank our volunteers, without whom we would not have been able to put on an event like this. Thanks to you, we managed to organize the inventory in our warehouses, which was quite the challenge. Your help with the preparation leading up to the event and on the day was invaluable. We very much appreciate your contribution and are looking forward to putting on more events with your support.